Aisle Master-OP (AME – OP)
Order Picking made easy with Aisle Master – OP
Influenced by customer feedback recent soaring growth of e-commerce , the Aisle Master articulated forklift range is designed for warehouses and allows ease of movement through very narrow aisles for both order picking and replenishing.
The AME-OP truck has all the key advantages of the conventional Aisle Master – indoor/outdoor, for loading/offloading and for stock replenishment.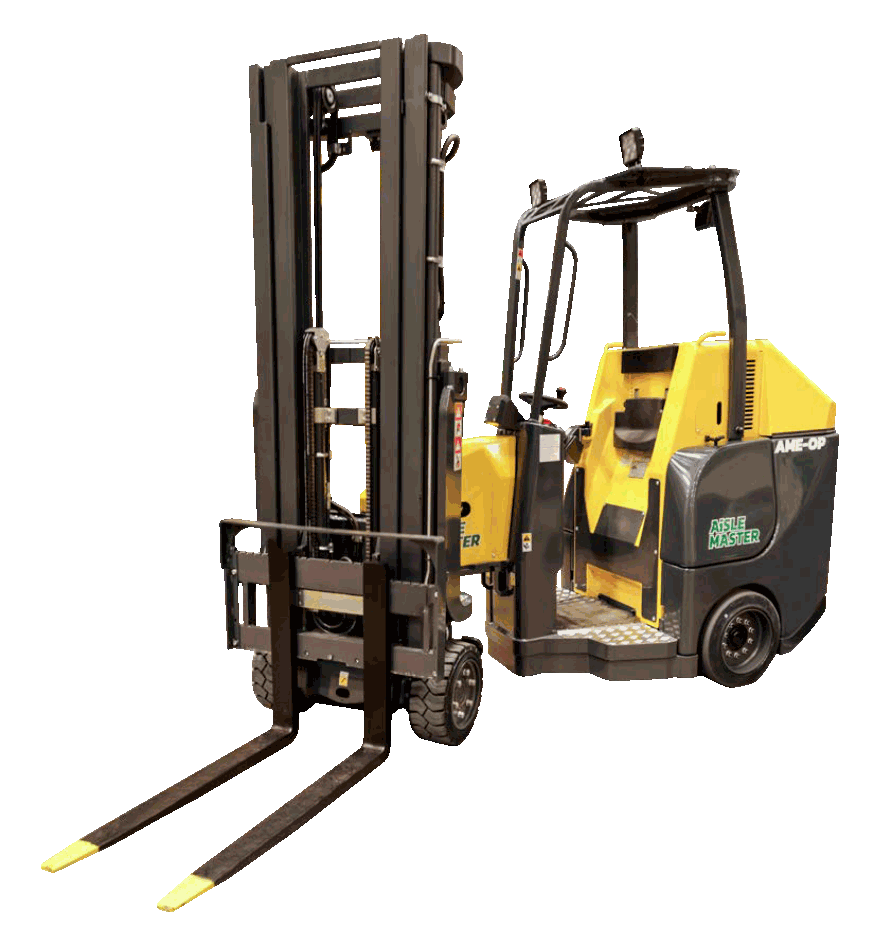 Benefits of Aisle Master – OP
The electric Aisle Master-OP is available in a number of variants, with lift capacities from 1,500kg to 2,500kg, lift heights of up to 12m, and can operate in aisles as narrow as 1650mm while allowing order picking from either side.
The low floor height of just 280mm (11") enables convenient, single step access from both sides of the truck which speeds up order picking compared to the operator having to get in and out from a seated position.
Our AME-OP makes easy work of order picking in warehouses and turns storage space into a profit zone and can help you optimise your racking layout by reducing aisle widths.
View Brochure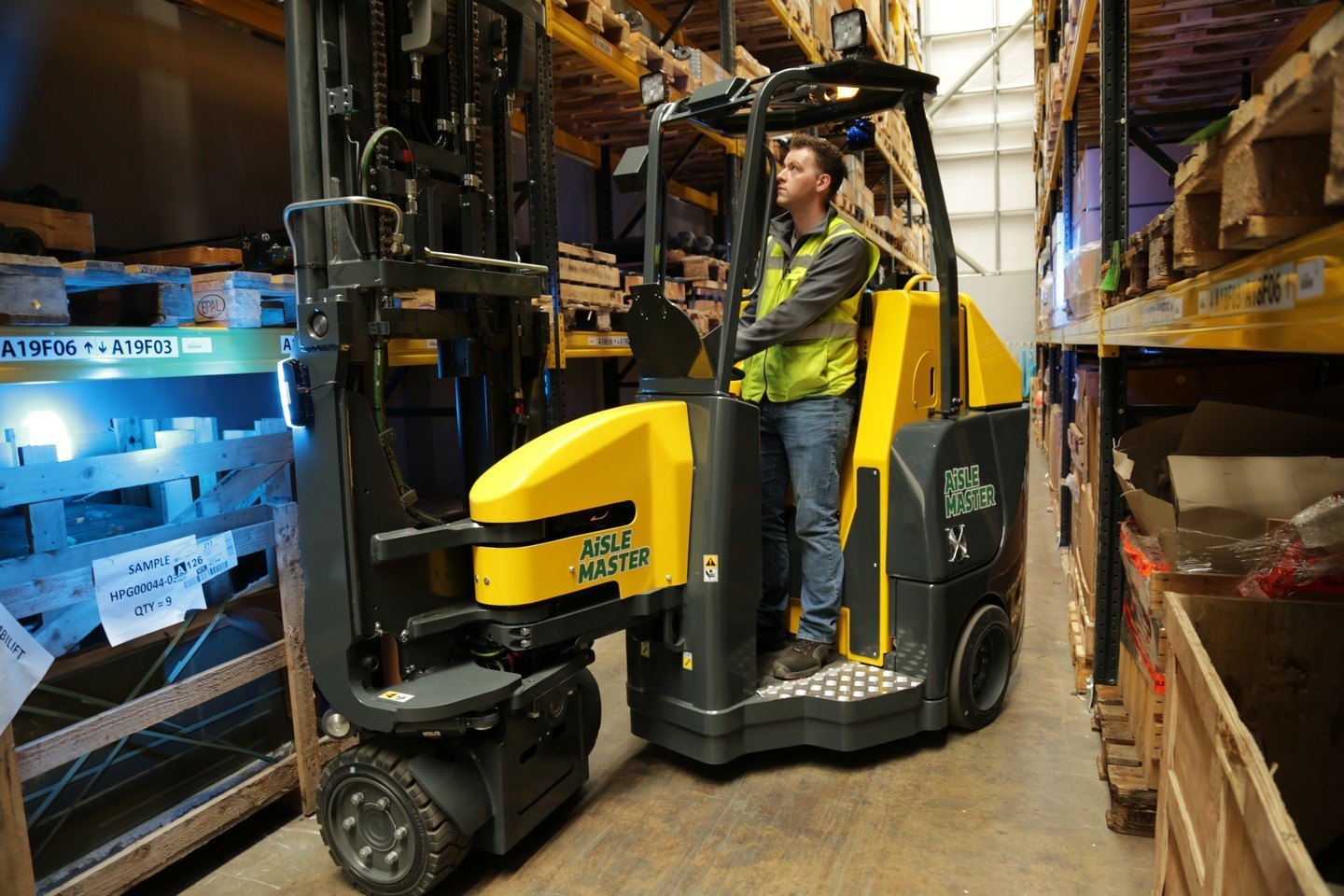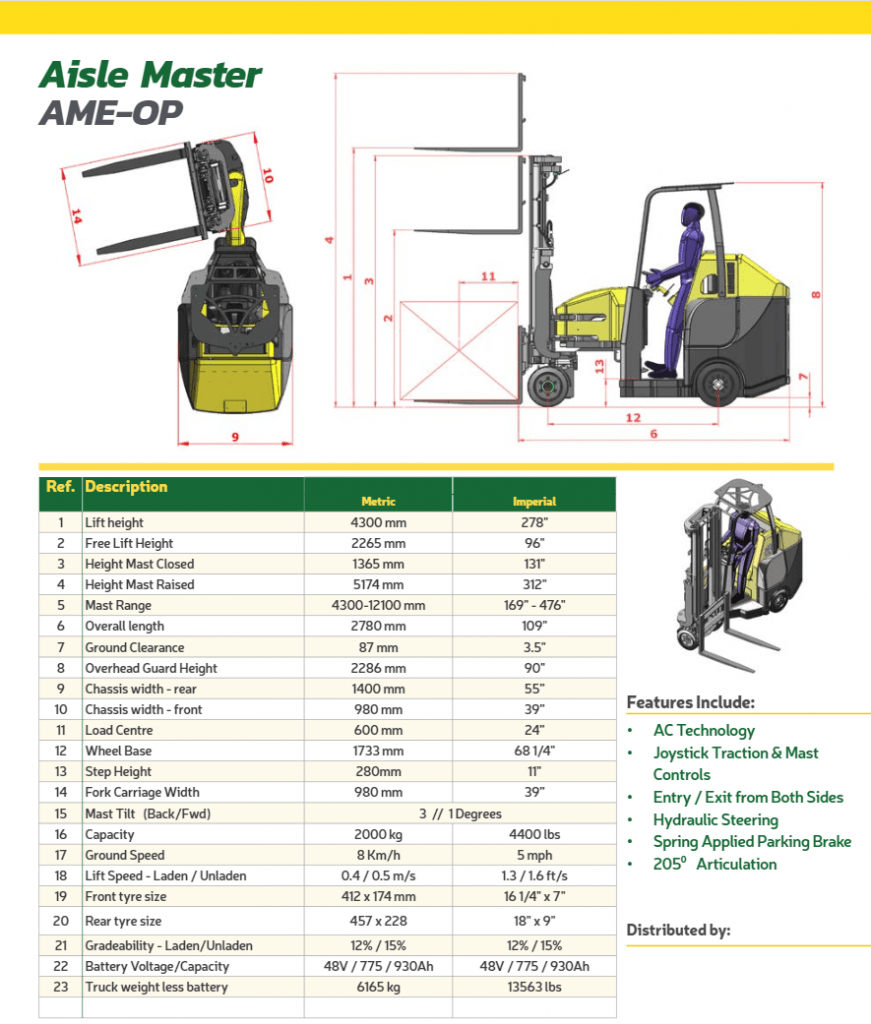 "Customers already using the Aisle Master for space saving, storage and efficiency in their warehouse asked if we could redevelop the Aisle Master to meet their ever-growing demand for order picking customised orders"
Combilift CEO Martin McVicar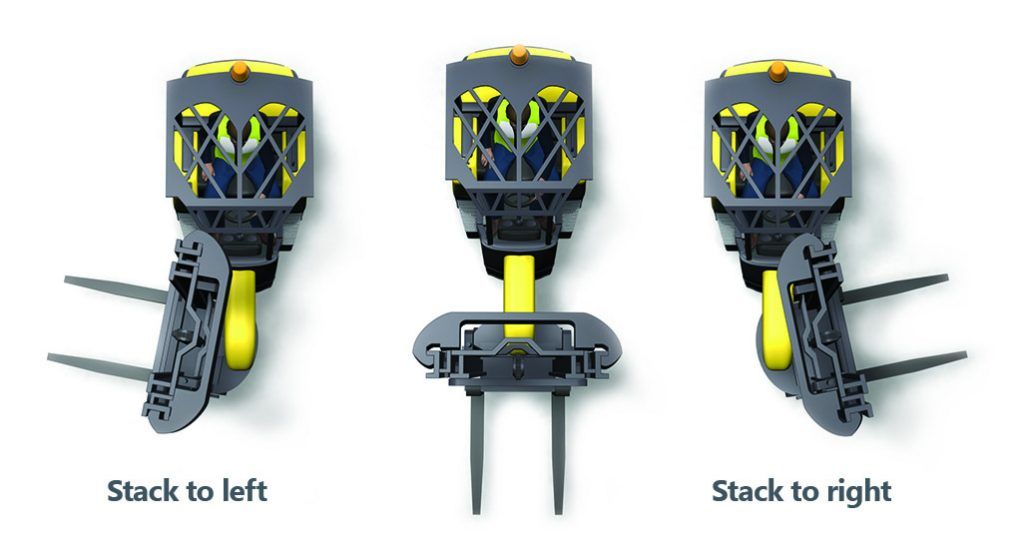 Increase Your Storage Capacity by up to 50-100%
When you require additional warehouse space, you have two options; extend your existing facility or move premises. With an Aisle Master articulated forklift, you have a third option.
By optimising your racking layout and reducing aisle widths down to as little as 1.6 m, you can dramatically increase your storage capacity within your existing facility.
Free warehouse design
Find out how Aisle Master can help you optimise your storage capacity by clicking the button below.
Free warehouse design